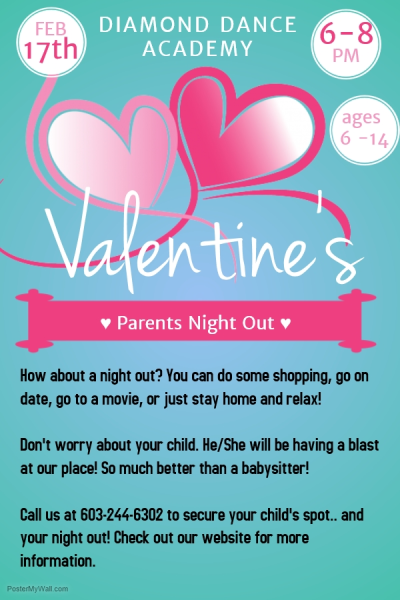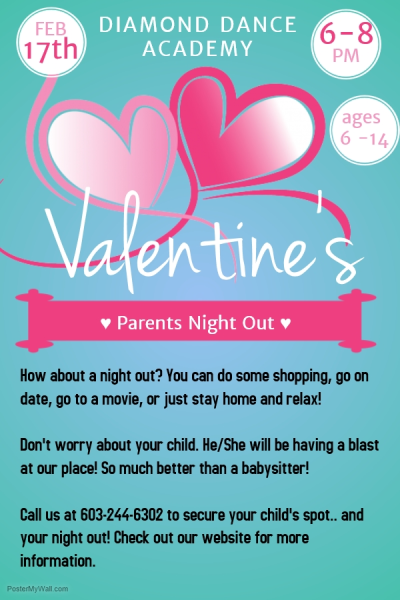 Parents we know how hard you work  and how hard it is to get a night out so we are here to help....

We are offering a movie night at the studio on Friday, February 17th  from 6:00-8:00pm for our dancers and their friends so you can enjoy a nice dinner out for Valentines Day.

Wear your pajamas and bring your pillow. We will supply waters and snacks for the evening.
Sign up below to reserve a spot!